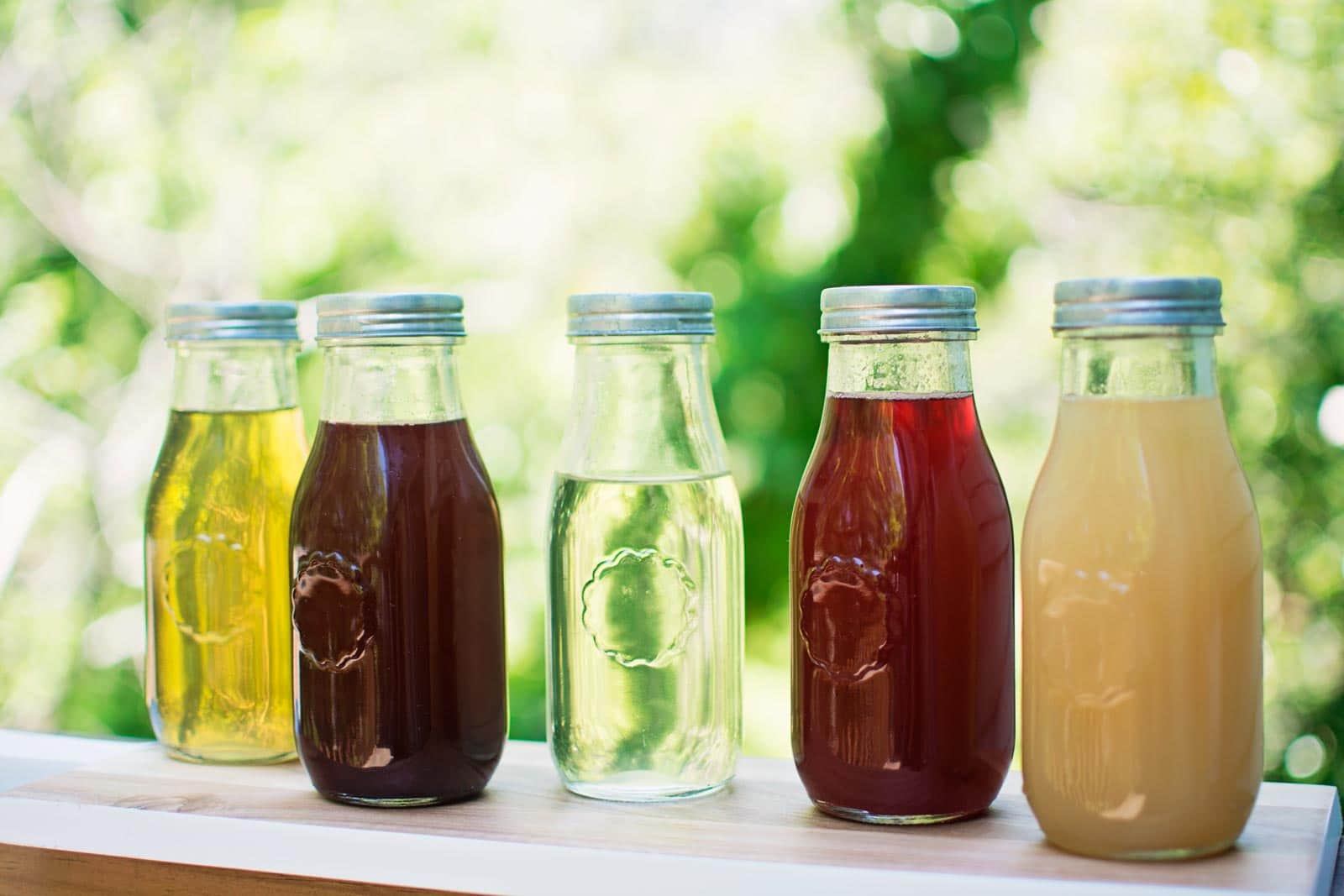 Create a delicious sweet syrup that tastes of summer fruit. Try using: strawberries, raspberries, cherries, blueberries, blackberries, peaches, oranges, lemons, rhubarb, or grapefruit.
You will need:
1 cup granulated sugar
1 cup water
1 1/2 cups fruit, frozen or fresh, or squeezed fruit juice.
Fruit should be peeled and washed and cut into smaller pieces when applicable.
Bring the sugar, water and fruit to a boil.
Turn down the heat and allow the mix to simmer for 20-25 minutes or until the fruit is very soft and coming apart.
Remove from heat and pour the mixture through a fine-mesh strainer.
Allow to fully cool and store in the refrigerator.