I have a new book coming out on April 21!!!
MODERN WICCA is about Wiccan beliefs and traditions for contemporary life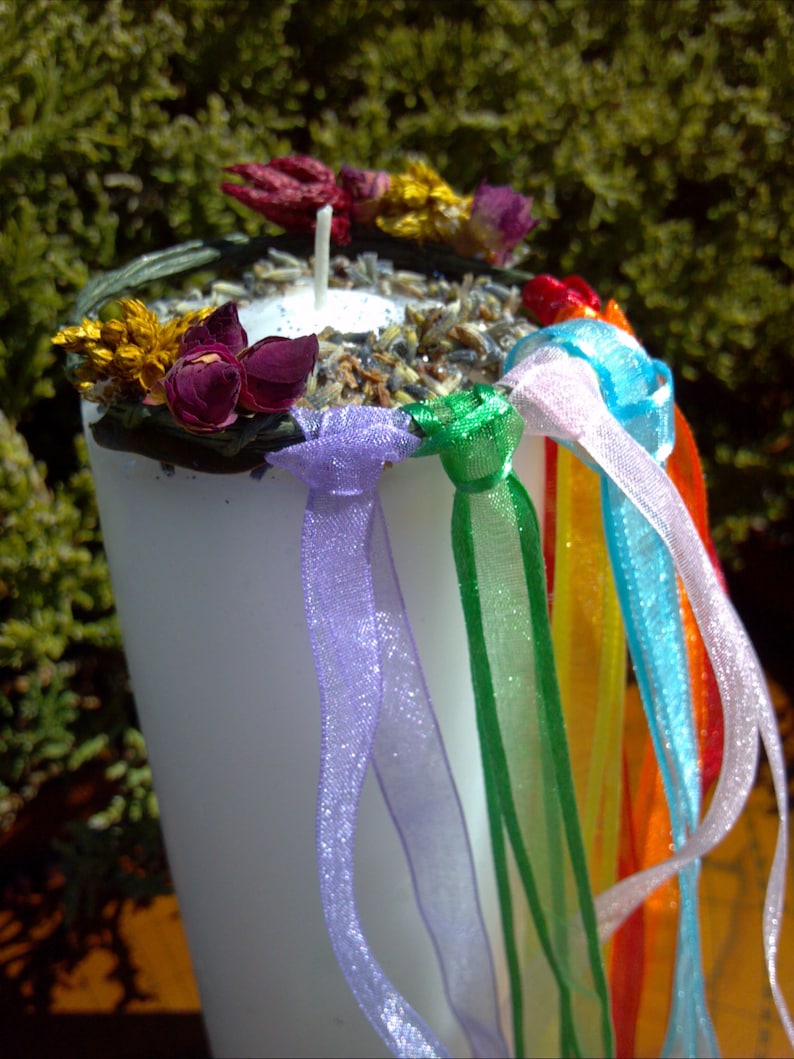 You will need;
Gold craft Bells
Pastel coloured ribbons
Tall white, yellow or green pillar candle
Candleholder (stand)
Cut lengths of ribbon around 18 inches each, in pretty Springtime colours. ( pastels)

Tie a craft bell to each end of the ribbon (a tooth pick helps this process)

Tie ribbons starting at 3/4 way down the pillar candle, knot three times don't tie bows, you need lots of length on the ribbons.

Tie as many as you like snaking your way up the candle, but leave at least 1/4 candle bare.

Place in a candle stand that will raise the candle about 6 - 8 inches, so the ribbons can "drape"

Swirl the bundle of ribbons so they face East, ready to greet the dawn.